CULTURAL EVENTS AT HOLIDAY FOLK FAIR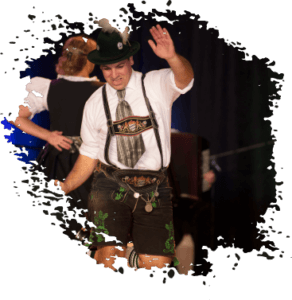 A world of cultures and customs are united in peaceful solidarity to be felt, listened to, witnessed, and tasted through a variety of honored family recipes, artifacts, ethnic music, and spirited folk dances at the Holiday Folk Fair International. Explore all of the cultural events Folk Fair has to offer.
All Nations Theater
View the dance schedule
An assortment of time-honored recipes passed down through generations will introduce you to distinct and extraordinary flavors that will certainly awaken your taste buds.
View the food vendors and menus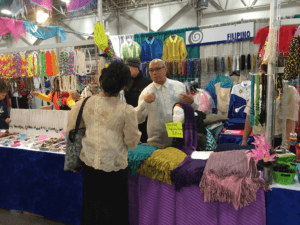 International Bazaar
Centuries of skilled artisans from distant lands have created characteristic treasures for a distinguishing shopping experience.
Music Pavilion
View the music schedule
Heritage Lane
Discover unique customs from around the world by interacting with diverse cultures that are brought to life through captivating exhibits.
Coffee House
Take a break in a comforting atmosphere where you can relax with friends and family and listen to music of the world while enjoying Italian biscotti or a homemade Scottish scone along with a cup of coffee, tea, or espresso drinks.
Education Day
Students will have the opportunity to personally experience global connections at ethnic displays, workshops, mini language classes, demonstrations, music and dance performances, food sampling, and a marketplace.
Click here to learn more.
E-MAIL SIGN UP
Sign up here to receive updates, notifications, and special information about Holiday Folk Fair International.